Inna Kogan, violin
Tobias Bigger, piano
Inna Kogan, violin

Tobias Bigger, piano


Duo Kogan/Bigger
Duo Kogan/Bigger


Copyright © 2010-20 by Inna Kogan/Tobias Bigger · All rights reserved · Info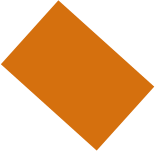 Inna Kogan

was born in St. Petersburg, Russia. Until the age of 18, Ms. Kogan attended the Special School of the Rimsky-Korsakov State Conservatory in St. Petersburg. After her graduation from school, she continued to study violin at the Rimsky-Korsakov Conservatory with Prof. Alexander Yuriev and Prof. Antonina Kasarina and graduated from the conservatory in 1994, receiving a diploma with distinction.

In 1990, Inna Kogan took part in the Schleswig-Holstein Music Festival. Having finished her music studies, she worked as a solo-performer for the St. Petersburg Youth Philharmonic and appeared in concerts in Germany with the chamber music ensemble of the St. Petersburg "Memorial" charitable society.
Ms. Kogan's artistic development is complemented by attending the International Music Academy "W.A.Mozart" in Krakow/Poland in 1996, as well as master classes with internationally renowned violin professors Wolfgang Marschner, Yfrah Neaman, Victor Liebermann, and David Hen. Her repertoire extends from Baroque to 20th century classical music.

Since 1996, Inna Kogan permanently resides in Germany, where she performs as a solo violinist with orchestras and in chamber music ensembles and has worked as a violin teacher for public and private music schools.

She won prizes and honours in various international competitions: as a member of the "ISI-Trio" (violin, viola, flute) in the Italian competition "Citta di Raconigi" (1999, 3rd prize), and as a soloist in competitions in Odense (Denmark) and Weimar (Germany) as well as in the "Rovere d'Oro" competition, Italy (2000, 2nd prize).

Ms. Kogan's performances received enthusiastic press reviews:

"The two performers created the brilliant and capricious composition with such ease and self-evidence that one didn't notice the intricacies of this work. Congratulations to Inna Kogan and her partner for this achievement!" (Süderländer Volksfreund, Werdohl, Germany); "Inna Kogan made the violin sing... the soloist's participation was not only something special, but a highlight throughout the whole concert program" (Ruhr-Nachrichten, Dortmund, Germany); "Inna Kogan has comprehended how to form the different characteristics of Spanish music not only with technical perfection, but with inner devotion. Every note was inspired, and even the most exciting and lively passages went far beyond a hollow demonstration of technical skill" (Westfälische Rundschau, Dortmund, Germany); "Particularly the imitational passages in Beethoven's Sonata No.4 made evident how much violin and piano were harmonizing. The program was successfully continued with the famous Sonata in A major by César Franck which was glowing with full sensuous refinement. The violin succeeded in difficult passages as well as in emotional chromatic transitions and in the often required dynamical contrasts" (Westfalenpost, Hagen, Germany); "Inna Kogan introduced herself as a versatile, competent and experienced violinist. Her violin tone had a sonorous depth and powerfully glowing highs. Her technical abilities mastered both the demanding compositional structures from the Italian home country of the violin and the ravishing bravura of the late-Romantic Hungarian folkloristic pieces... Inna Kogan gave proof of her high technical and musical capabilities by accurate double stop playing, vivid articulation and dynamic decidedness. Filigree trills and quick changes of position, as well as dreamfully inspired flights of fancy, demonstrated her violinistic superiority" (Die Rheinpfalz, Ludwigshafen, Germany); "A glamorous finale of 2009 was set by the performance of Johann Sebastian Bach's Brandenburg Concerto No.4 in G major... This concerto provides for a solo violin and a pair of recorders as soloists... Inna Kogan mastered her eminently difficult solo part with splendorous brilliance" (Westfälische Rundschau, Dortmund, Germany).