Inna Kogan, violin
Tobias Bigger, piano
Inna Kogan, violin

Tobias Bigger, piano


Duo Kogan/Bigger
Duo Kogan/Bigger


Copyright © 2010-20 by Inna Kogan/Tobias Bigger · All rights reserved · Info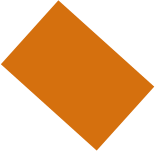 "With their clear, warm and sometimes velvety interpretation, Inna Kogan and Tobias Bigger contribute to the fact that this CD is as pleasant as interesting." (Opus Musica [Spain, www.opusmusica.com], October 2007, concerning the duo CD "Old Vienna", published by the label EMEC);

"Inna Kogan and Tobias Bigger are a wonderfully matched team and always find the right ba­lance between brilliant virtuosity and attentive sensitivity" (Westfalenpost, Hagen, Germany, concerning the "Old Vienna" CD);

"The expressiveness and harmony of their ensemble play made up the appeal of both artists, who are highly appreciated for a further local concert appearance" (concert review in Rhein-Zeitung, Koblenz, Germany);

"Based on Mrs. Kogan's trenchant violin playing and Mr. Bigger's virtuoso keyboard skills, through the different spots of musical colour a richly varied time travel into the world of music was accomplished... resulting in an exciting evening of classical music"
(concert review in Neue Osnabrücker Zeitung, Germany);

"Strong emotions, a breathtaking playing technique and perfect ensemble playing... unleashed a passionate firework of music and made the audience hold their breath from excitement" (concert review in Elbmarsch-Post, Bleckede, Germany);

"Together with her pianist partner Tobias Bigger, the masterly violinist fathomed classical depth, presented elegant character pieces and enthused by sparkling fingerboard acrobatics... In this profound recital programme, the 3rd violin sonata op.108 by Brahms also got its due position, the duo interpreted it very atmospheric between enchanting lyricism and vital boosts... The brimming enthusiasm of the audience could not be attenuated before the final encore piece, a Finnish berceuse" (concert review in Die Rheinpfalz, Ludwigshafen, Germany);

"Splendid performance in the open air" (concert review title in Ostsee-Zeitung, Rostock, Germany).

"Presenting an uncommon programme, the duo performed a chamber music recital that one wouldn't want to have missed. Already in Mozart's violin sonata in F major (KV 377), one could notice a well-balanced partnership of the performers. Inna Kogan managed to play her problematic part as restrainedly and likewise expressively as possible; a part which varies between accompanying and soloistic functions. Tobias Bigger, too, emphasized this balance of interpretation at the piano, a balance that particularly came into its own in the variation movement of the sonata... [In Gabriel Fauré's Sicilienne, op.78,] Inna Kogan masterfully and with beautiful tone celebrated the long, slightly melancholic melody lines, coequally supported by Tobias Bigger with a sonorous, full piano sound. The symphonic poem "Danse macabre" op.40 by Camille Saint-Saëns made a furious conclusion. With vital precision and irresistible rhythmics, the duo augmented the dance of the dead unto its final ecstasy. Realising the orchestra parts at the piano, Tobias Bigger had to carry out a task of hard work, giving bravura support to Inna Kogan who outstandingly shaped the macabre role of the Death as fiddler" (concert review in Westfälische Nachrichten, Münster, Germany).