Inna Kogan, violin
Tobias Bigger, piano
Inna Kogan, violin

Tobias Bigger, piano


Duo Kogan/Bigger
Duo Kogan/Bigger


Copyright © 2010-20 by Inna Kogan/Tobias Bigger · All rights reserved · Info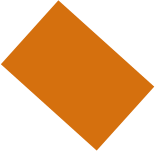 We give concerts in Germany and abroad.

Our artistic work is - amongst other aspects - characterized by

> a manifold repertoire, resulting in a broad variety of recital
programmes we offer (whose prevailing part are, moreover,
programmes with a certain theme or motto),

and by

> a particular focus on rarely played repertoire aside the usual, well-established contents that unfortunately are still predominant in today's concert programmes.
Of course, this special focus - being also eminently relevant for our past and future activities in the field of recording - is an additional one, complementing our commitment to cultivating the standard repertoire.